Serbian cuisine. The tastiest national dishes.
Gastronomic tourism in Serbia cannot be called the most popular, but it only gives local culinary traditions a certain zest. Serbian cuisine does not claim to be the most exquisite. Moreover, for a long time, the only cutlery in homes was a spoon. Serbs ate mostly chowder and porridge, and ate only two meals a day: breakfast came much later, when the country came into more contact with European nations.
Serbs are true hedonists. They eat leisurely, enjoying every moment. Every dish is made with love: kasha is flavored with butter and cake with nuts and chocolate. Traditional cuisine is heterogeneous, with distinctive Hungarian, Austrian, Arabic, and Turkish motifs.
Serbs love to enjoy their national cuisine
The history of Serbian cuisine goes back to the Middle Ages. At that time, baked goods were of great importance. It was then that the country's characteristic recipe was born: knead the dough, place it on heated cabbage leaves, cover it again with the leaves, and cover it with ash. Bread is an obligatory part of the Serbian diet to this day.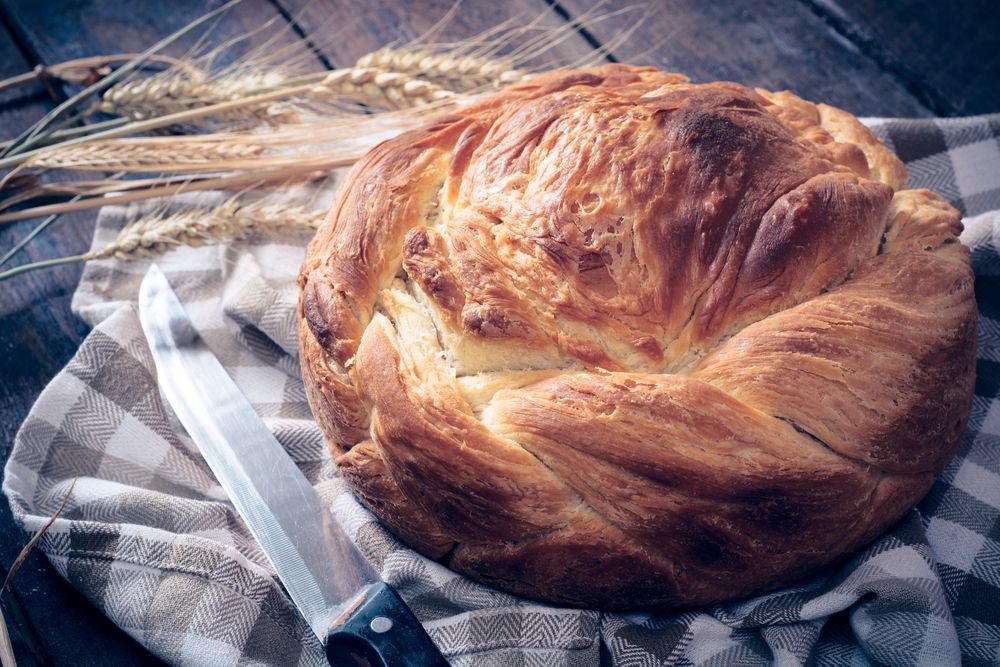 Traditional Serbian bread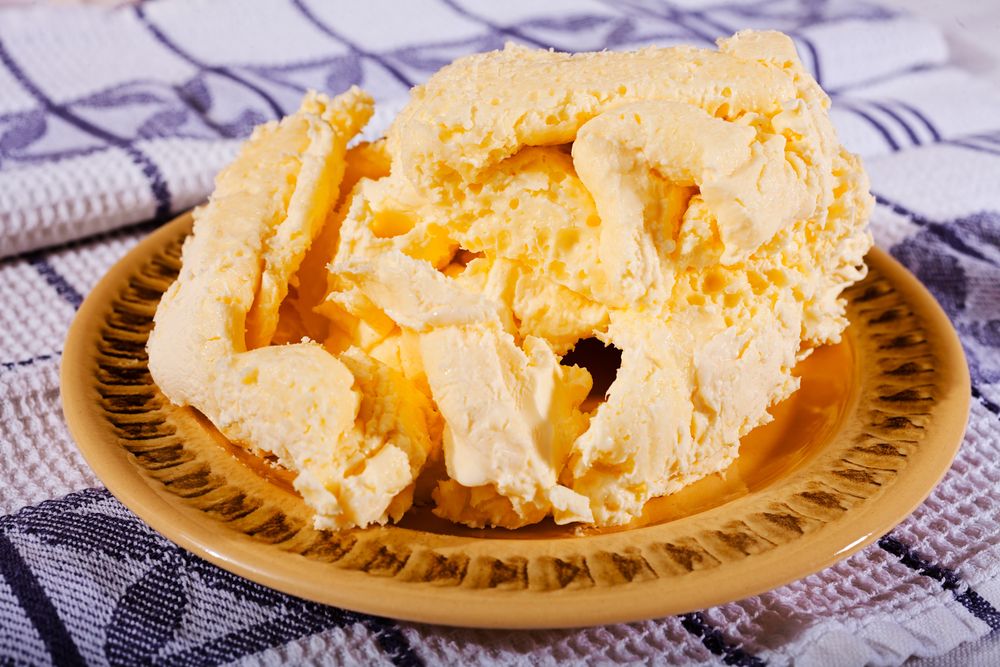 The gastronomic symbol of Serbia is kaimak, a lactic product that has been made in the mountains since ancient times. It's made from either cow's or sheep's milk. The Serbs say that it is impossible to make kaimak in industrial way, because in that case the aroma and the look of the product would be lost.
The gastronomic symbol of Serbia – kaimak
Another important national dish is gibanica, which is a traditional pastry that can be both sweet and savory. There are more than 17 known recipes for this dish, the most famous of which contain either poppy, cabbage, cherry or pumpkin.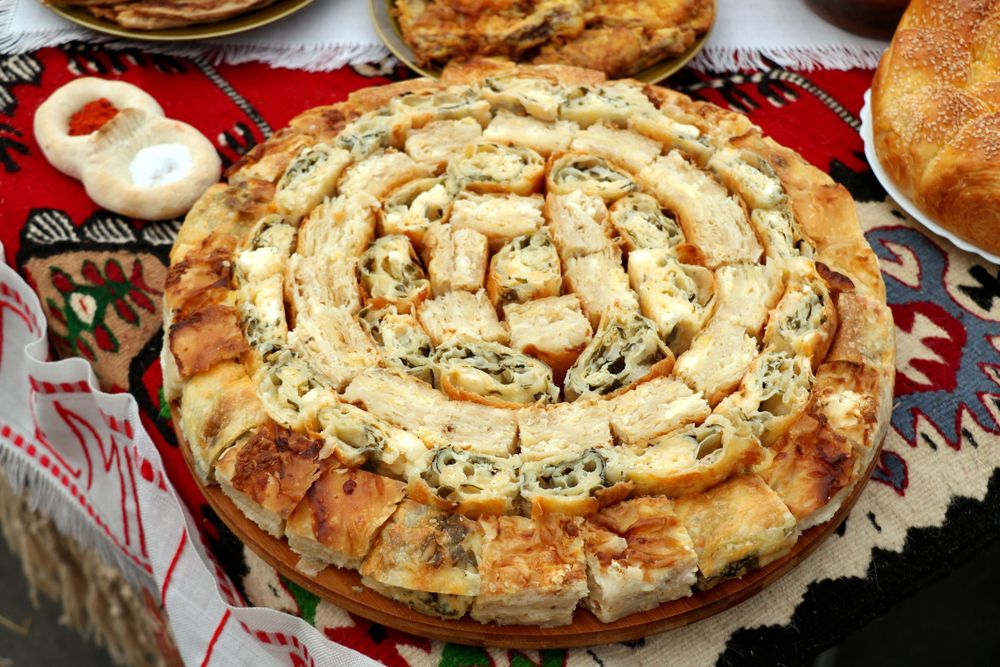 Ghibanica – Serbian pastry
The Serbs are also quite fond of meat. The most common dishes on the table are pork or lamb. The national dishes include veshalitsa (chops with spices), chevapchichi (sausages made of minced meat similar to kebabs), prsut (dried ham), and, of course, pleskavitsa (a large flat cutlet made of minced meat).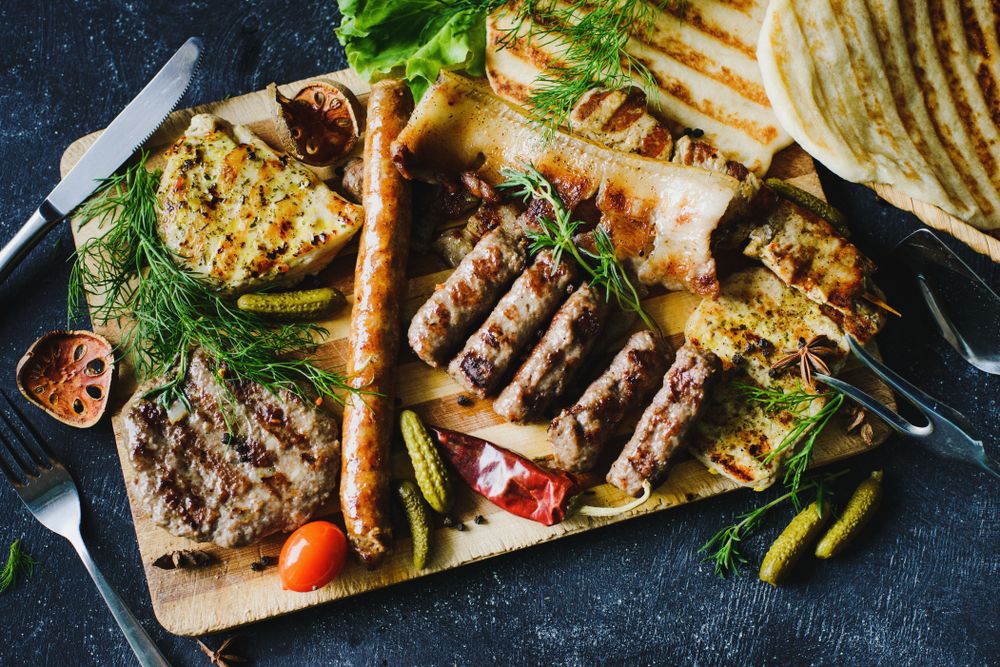 Serbian meat dishes
It is impossible to imagine the local cuisine without vegetables: they are even served for breakfast or eaten as a separate meal. In this salad, the ingredients are usually cut rather coarsely and the dressing is olive oil. Vegetables are also used in main dishes: dumplings, stuffed cabbage rolls, soups, smoked fish.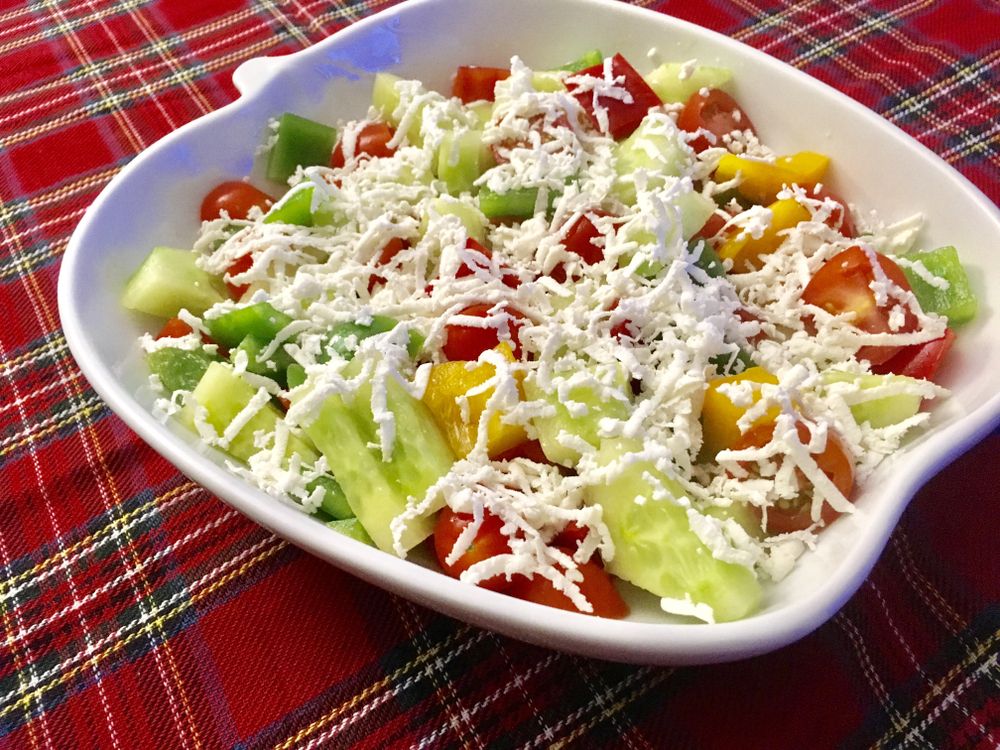 Serbian Shop Salad
The main Serbian sweet, which is an echo of the Turkish heritage, is baklava, which is a puff pastry soaked in syrup and butter. No less popular are donuts, baked nuts with cheese and pancakes with various fillings.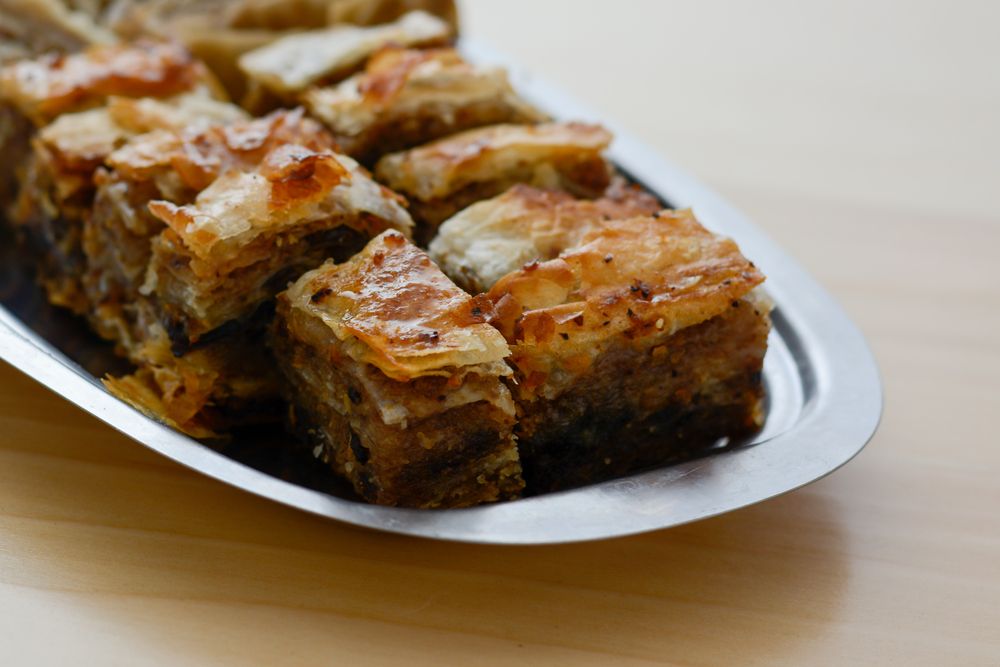 Serbian Baklava
Serbian cuisine has absorbed the cultures of Eastern and European countries, preserving its Slavic identity. Tasting national dishes one can plunge into an unfamiliar but at the same time native atmosphere.