Ski resort Sheregesh
For all lovers of outdoor activities, as well as for those who can not imagine their vacation or weekend without skiing, an interesting and exciting vacation in the resort Sheregesh.
Located on Mount Zelenaya in the Kemerovo region. This ski resort is considered the most comfortable and modern on the territory of Western Siberia, equipped in accordance with the international standards, that is why it remains the leader for holding the highest level competitions for a long time.
Sheregesh – a ski resort with an excellent choice of slopes
Sheregesh has excellent conditions for fans of skiing. Modern slopes, length of which more than twenty kilometers. All slopes have interesting names ("Lob", "Red", "Dollar") with different levels of difficulty, the total length of slopes is 23 km. It is a unique opportunity to master skiing, as well as for professional sportsmen to conquer new peaks.
The cost of the ski pass for 1 day varies from 700 to 1700 rubles, depending on the number of slopes included.
You can get to the Sheregesh resort by plane to Novokuznetsk airport, and then take a bus, train or cab 170 km away.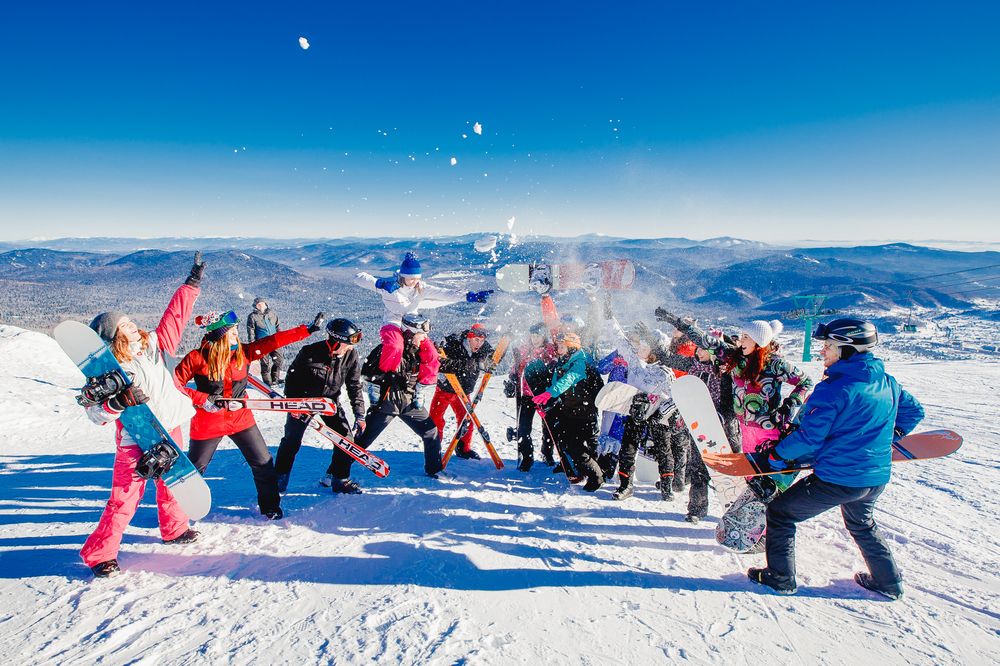 Great vacation in Sheregesh for cheerful companies guaranteed!
In summer in Sheregesh you won't be bored either. Interesting and fascinating route along the mountain trails of Zelenaya mountain, master rafting or go on a fascinating bike ride through valleys and mountain passes.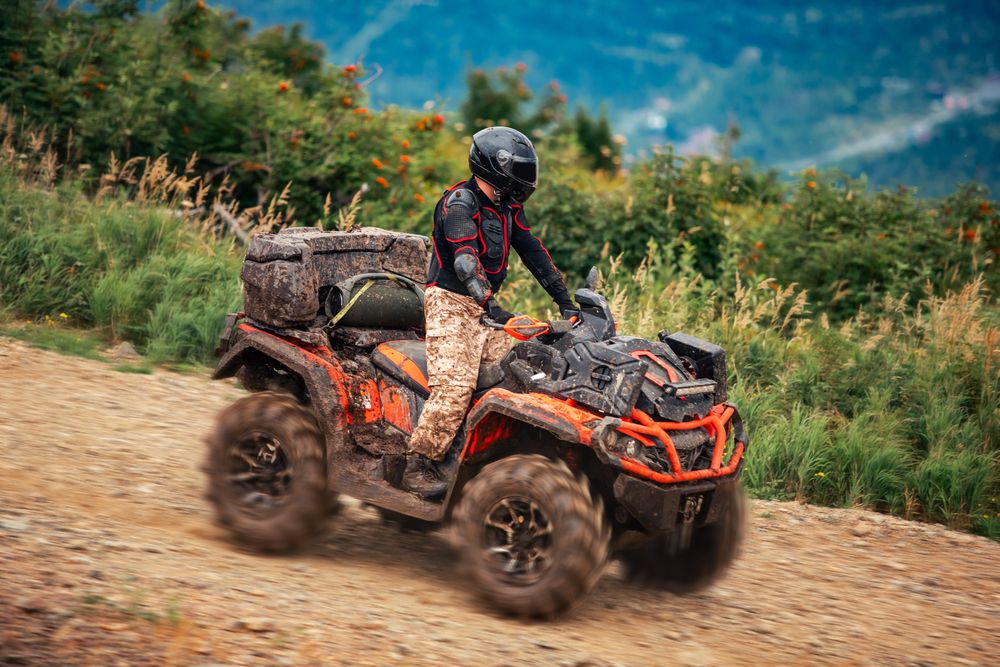 There is a lot to do in Sheregesh in summer
Every year during the Christmas and New Year holidays in Sheregesh cheerfully celebrate the holidays. A holiday called "Yeti" opens the season. There is also a residence of this mythical character and a children's amusement park "Yeti Park".
The park is located within the bounds of the Hotel complex Alpen Club. The park doors take their visitors every day from 14-00 to 20-00. Yeti Park doesn't work in summer, but in winter it's a place where kids can have interesting and exciting time, while the adults conquer the peaks.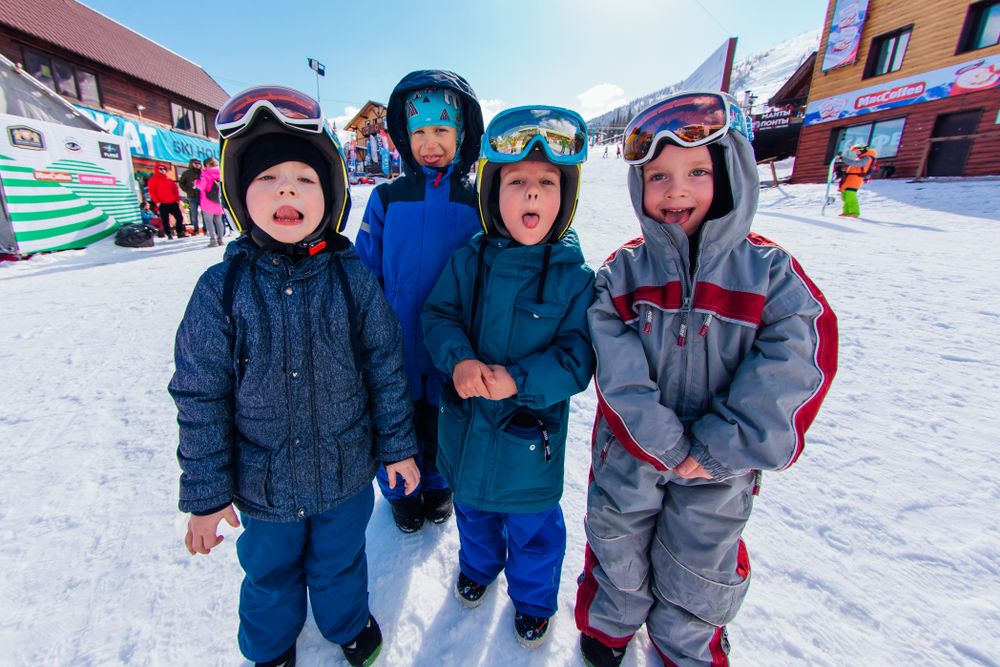 In Sheregesh there is a large number of entertainment for children
The park program includes children's quests, creative master classes and informative excursions. The place is truly fabulous. The atmosphere is full of legends about sorcerers and shamans. It's a great opportunity to be in a fairy tale, to learn the secrets and the whole truth about Gornaya Shoria. Not only children will be interested in visiting this place, adults get a lot of positive emotions too.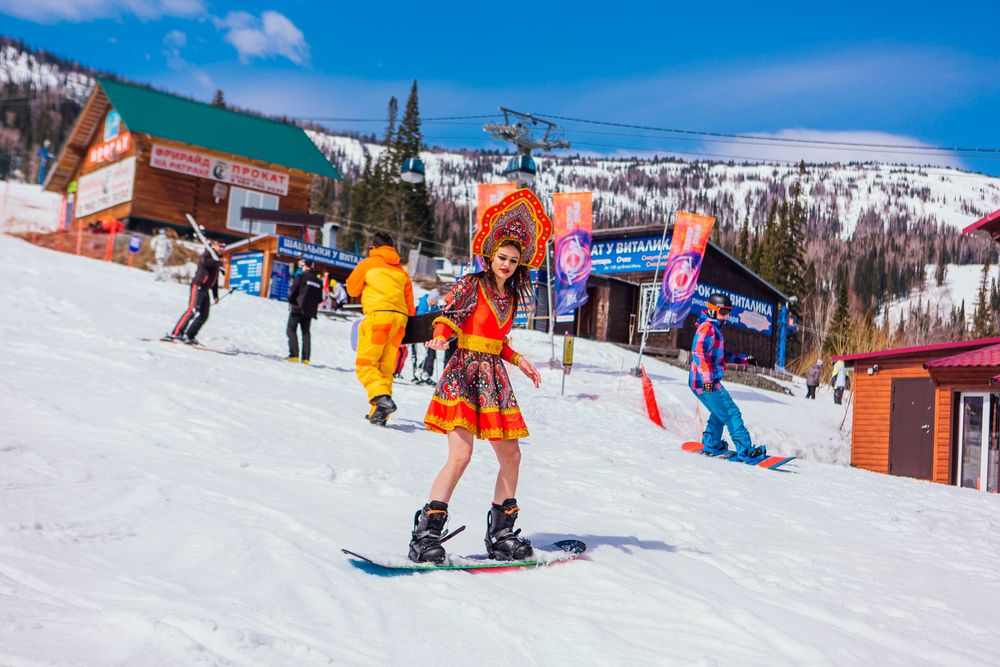 On Shrovetide it's a custom to go skating in themed costumes 🙂
Wide celebration in Sheregesh and Maslenitsa: Russian pancakes, tea from the samovar, songs and dances, so passes its celebration. In April, a music festival called "Greeks Fest" takes place here. During its passage, guests and tourists can ski downhill in a variety of carnival costumes and swimsuits. Every year a fun and intense event brings together at the ski resort for more than ten thousand tourists.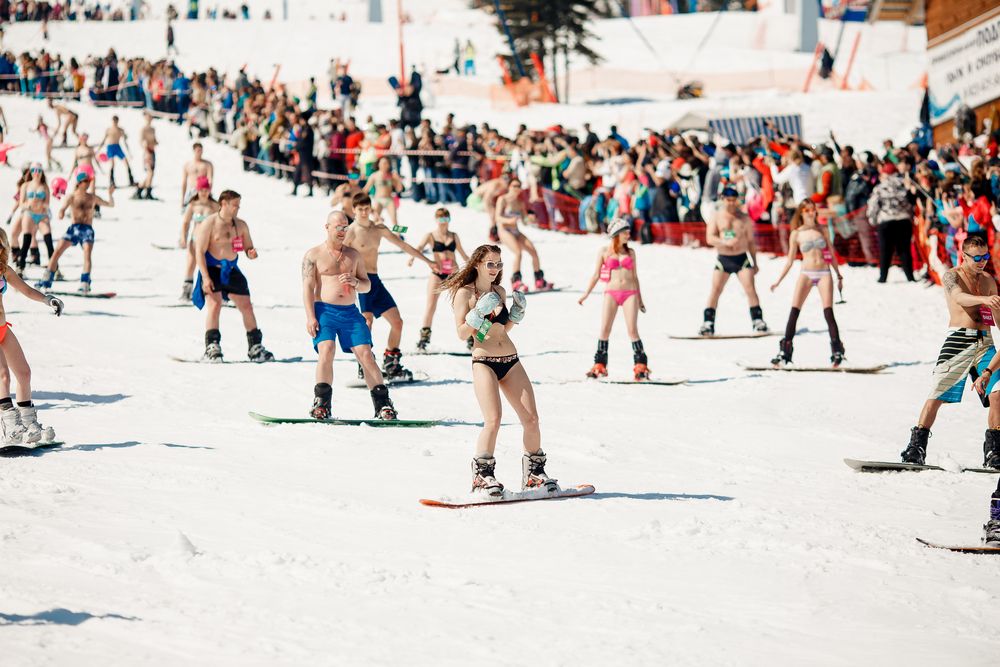 Warming fest, descent in swimsuits and swimming trunks
At night in Sheregesh is also something to do. Nightlife is stormy and busy. In many hotels of the resort tourists are offered a song entertainment – karaoke, you can choose from a catalog of foreign and domestic hits. You can have fun at the following places: Chicago Karaoke Bar, Grelka, Papa Misha, The bar xxxx, Khatabrata.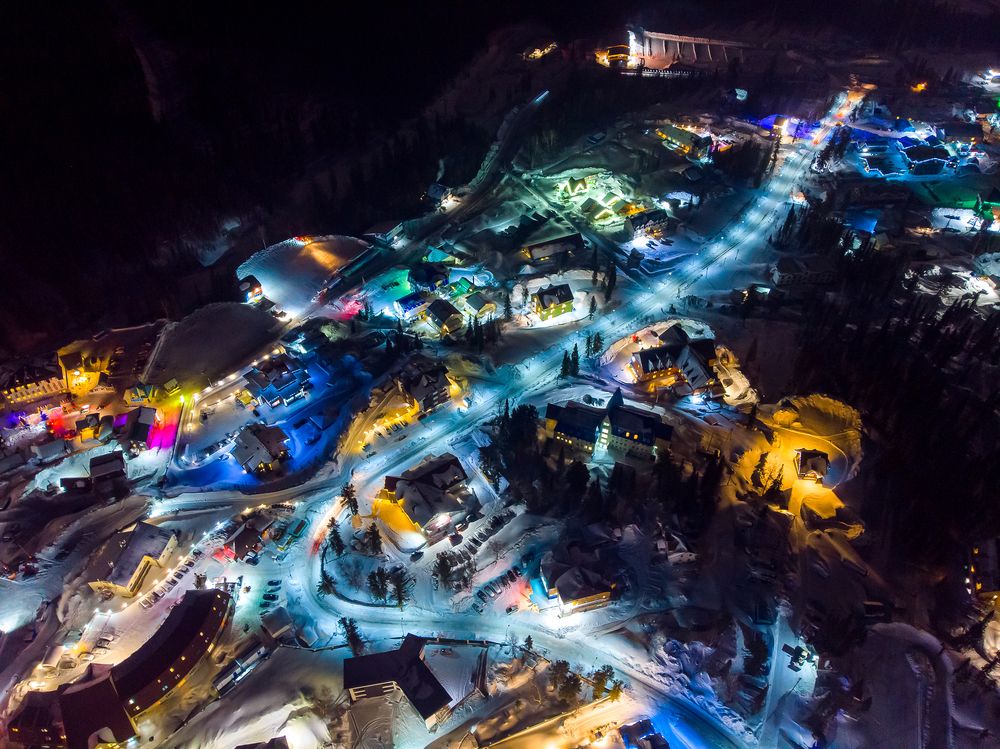 Stunning night view of the Sheregesh ski resort
For fans of figure skating in Sheregesh opened an indoor ice rink. The territory of the skating rink is huge, and it allows you to spend a busy weekend with your friends and relatives. There are cafeterias, where you can eat, drink a cup of coffee or enjoy the taste and aroma of mulled wine. Going to the rink, you will not have to trouble yourself with a heavy burden, tourists can rent skates.
Plenty of places to stay in the resort. Hotel complexes and small cottages are operating. Everyone will find a suitable option. Also you won't remain hungry in Sheregesh, there are pancake houses and restaurants, small cafes and snack bars.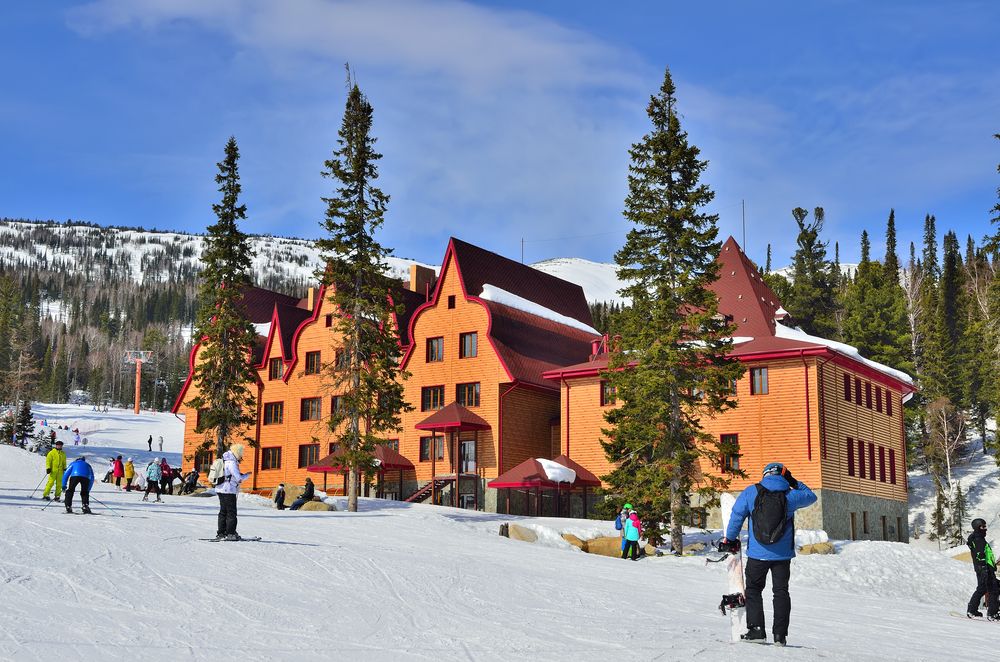 Hotel complexes for tourists in Sheregesh
Interesting facts about the resort:
It was named after two brothers who were the discoverers of iron ore in Sheregesh in 1912;
In the spring of 2015 during the festival "Warming Fest" at the same time descended from the mountain tops in carnival costumes 1800 participants. Such a mass descent is registered in the Guinness Book of Records.
Telling about Sheregesh can be long and interesting, but it is better to see everything with your own eyes, because, no photos or video footage can not convey all the beauty and wonderful atmosphere of the. Enjoy your trip and have a nice rest.