What to bring from Turkey
Hospitable Turkey has reopened its borders, graciously providing comfortable hotels, clean beaches and colorful attractions. The doors of souvenir shops, near which tourists invariably wonder: What to take back from Turkey? In this article we will suggest great ideas for unique souvenirs, suitable as gifts for your relatives, friends and colleagues.
The assortment of stores in the resorts is not unique – the standard magnets, key chains, and postcards of Chinese origin can be found in all corners of the globe, differing only by the name of the country. Such trifles are more profitable to buy in the bazaars in a few pieces at a time – so you get a discount and make tangible savings.
Turkish Souvenirs. Magnets, trinkets and greeting cards.
The most popular souvenir from Turkey amulet "nazar bonju", aka "eye of Fatima". This piece of blue glass is believed to ward off the evil eye. Besides it looks colorful and cheap, which can't help attracting tourists.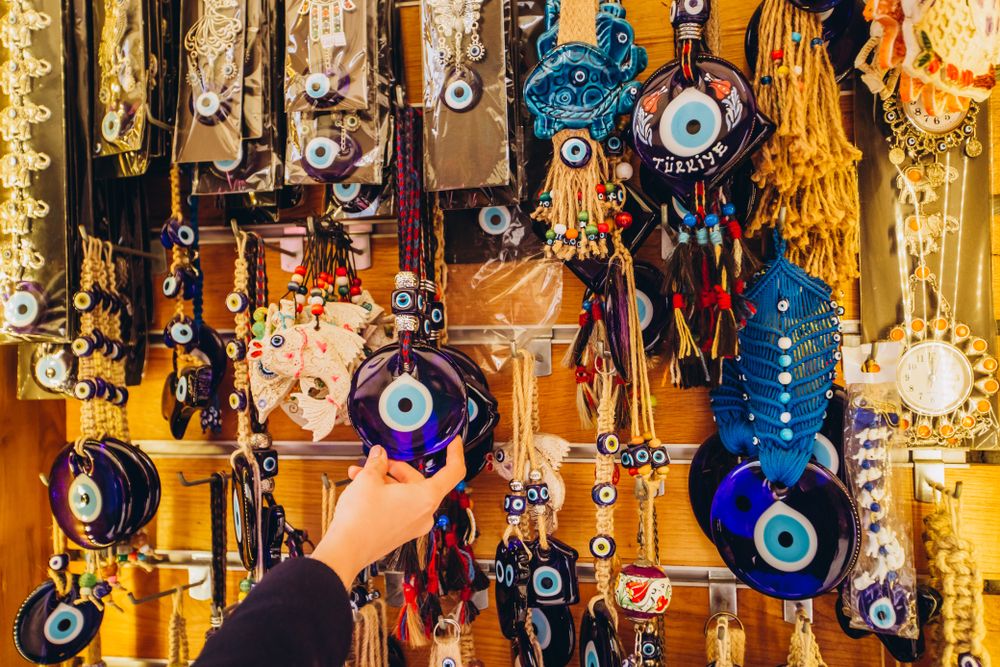 What to bring from Turkey. Nazar bonju amulet, also known as the "eye of Fatima.
From time immemorial Turkish ceramics is highly valued all over the world. Travellers cannot resist the intricate patterns and carefully pack their suitcases with plates, jugs, cups, saucers and caskets of rare beauty. You can buy simple but nice-looking tableware in any shop, for handmade items it is better to go to a specialized store at the factory.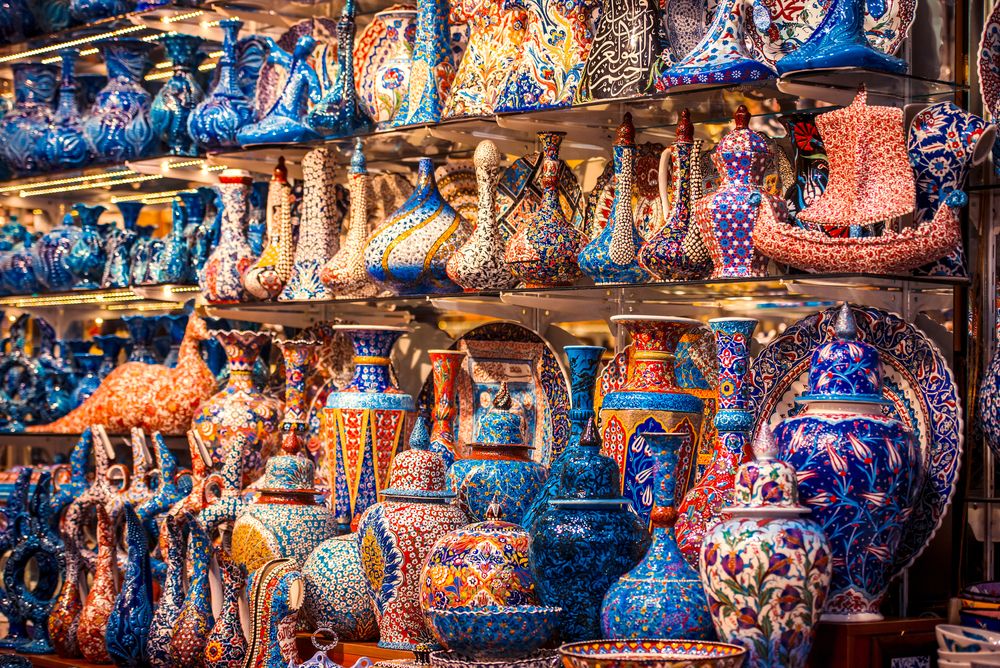 Turkish pottery.
Turkish lamps colored glass soaps look enchantingly beautiful. One cannot really call them practical: such light sources are good only for creating a cosy atmosphere and relaxation. Nevertheless, they find their connoisseurs and fit perfectly into interiors with oriental motifs.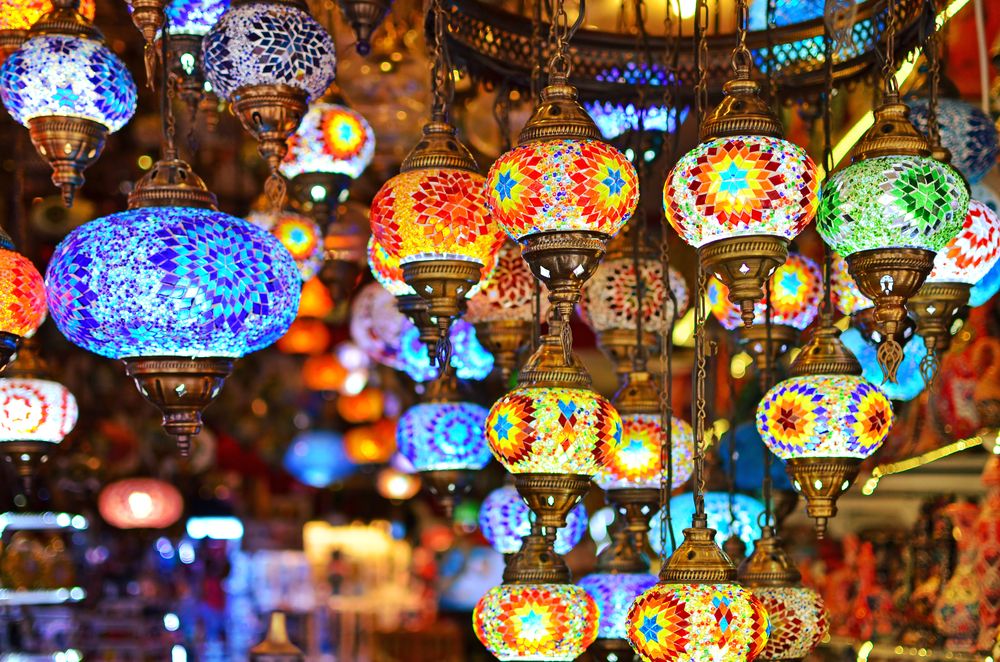 Turkish lamps.
Visitors to Turkish hammams always appreciate the traditional peshtemal towels. Natural cotton cloths with long fibers and fringed edges are thin and lightweight, absorb moisture better than terry towels and dry faster.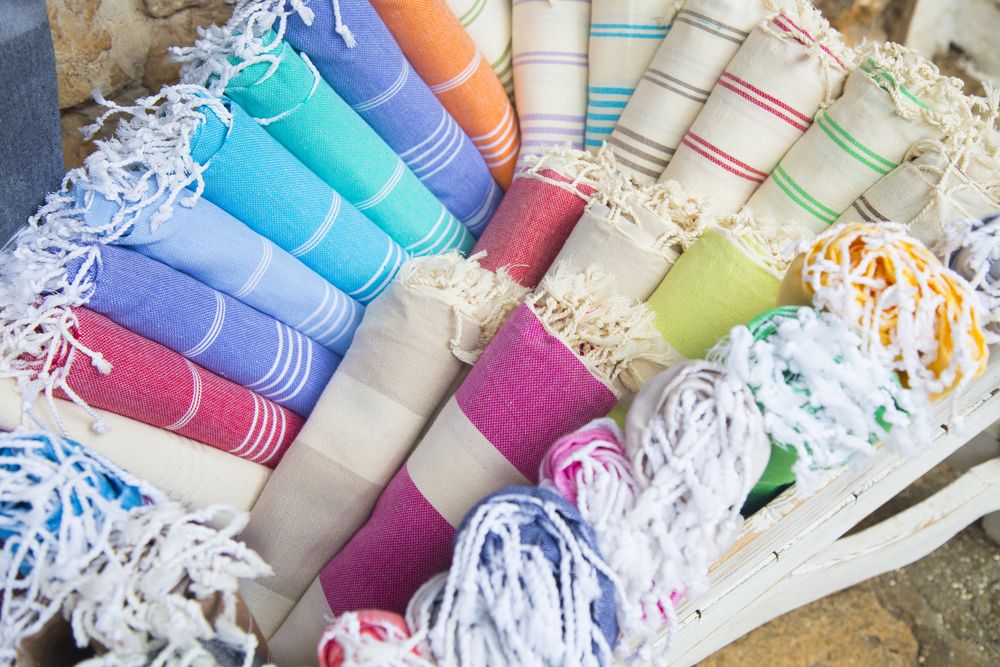 Traditional Turkish towels peshtemal.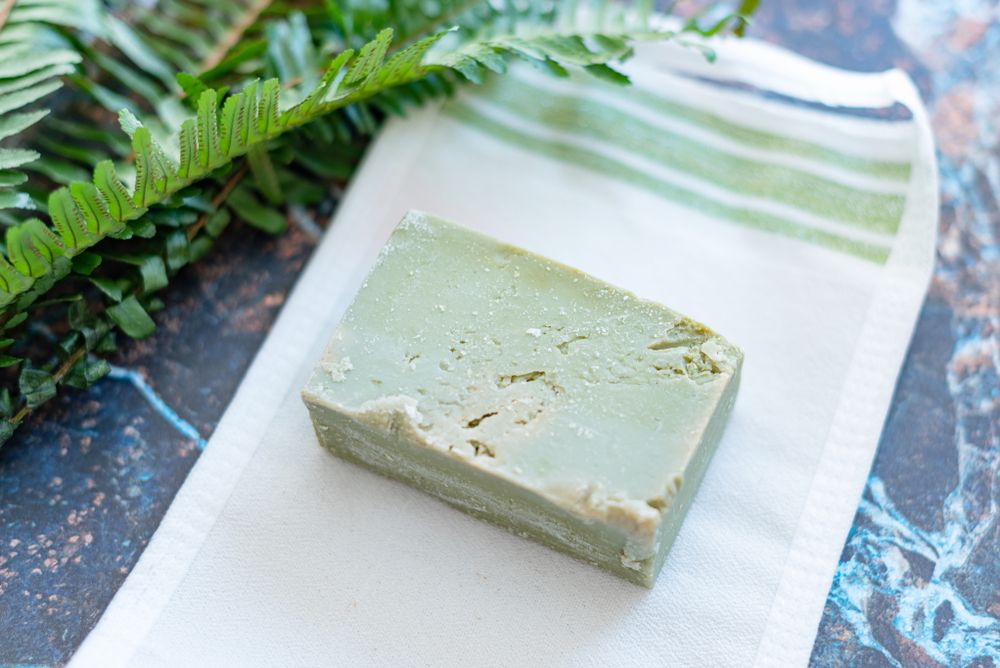 Adherents of hammam culture will definitely remember the feeling of soft and fresh skin after the black soap. It resembles a very thick gel, which you can wash off with gloves. A simpler detergent to use is olive soap with different flavors.
Turkish olive soap with different fragrances.
Oriental bazaar is invariably associated with.. aroma of spices. Their abundance in Turkey is dazzling. Experienced gourmets tourists are advised to buy sumac (spicy lemon sprinkles for meat dishes), cumin (addition to soups and dolma with a slight bitterness), black cumin (Bright taste and aroma is appropriate both with vegetables and baked goods), oregano (you can use it as a marinade, add it to salads and beans), allspice (a must for almost all Turkish dishes).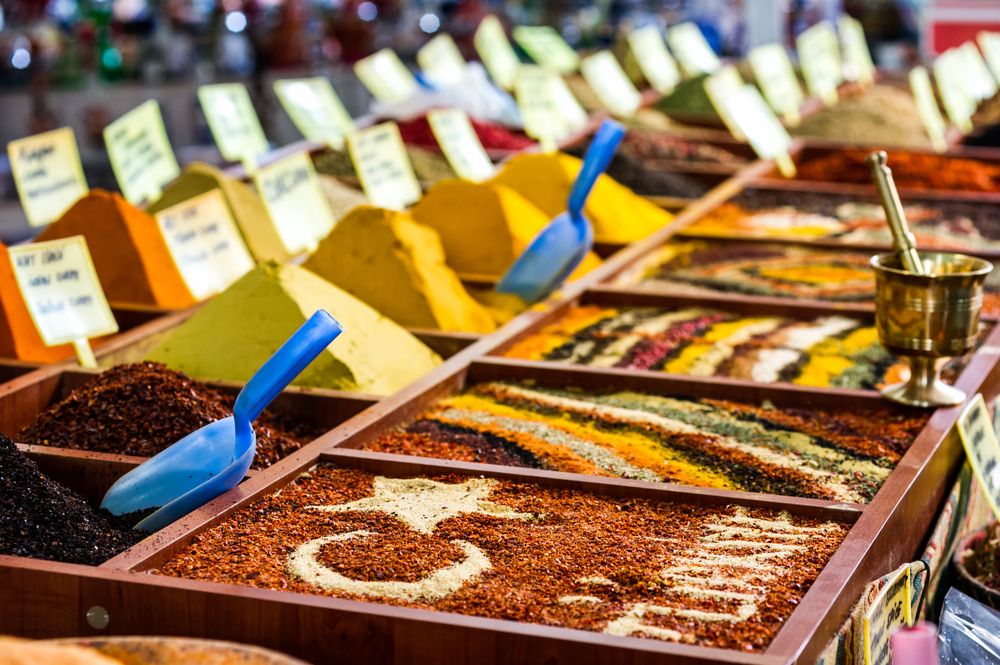 Turkish spices.
Turkish people can't imagine their life without tea! Turks themselves prefer black tea without additives, but tourists prefer the unusual varieties with apples, rose, hibiscus, and pomegranate. Traditional pear-shaped beakers and double teapots with a package of fragrant tea will be a truly royal gift from the Turkish coast!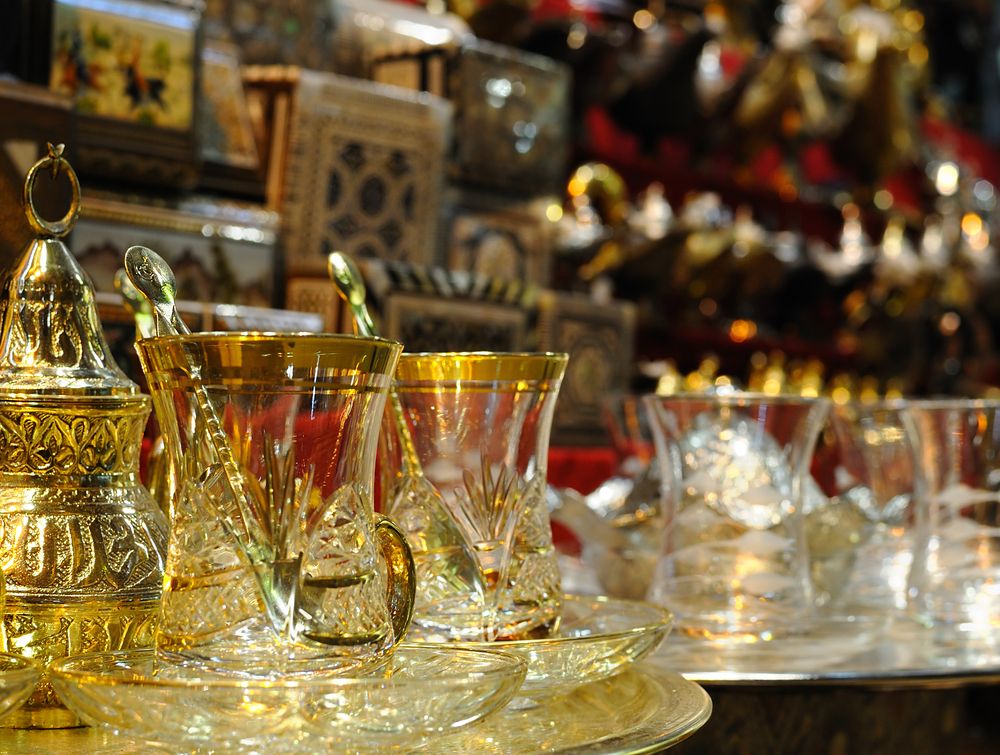 Turkish pear-shaped glasses.
Despite the Turks' fervent love for tea, the country is more associated with coffee, even though it does not even have its own plantations. However, a tourist who returns without a packet of fragrant grains or ground powder simply will not be understood! P a g e, then bring and djezve, a traditional copper Turkish tureen with a long wooden handle.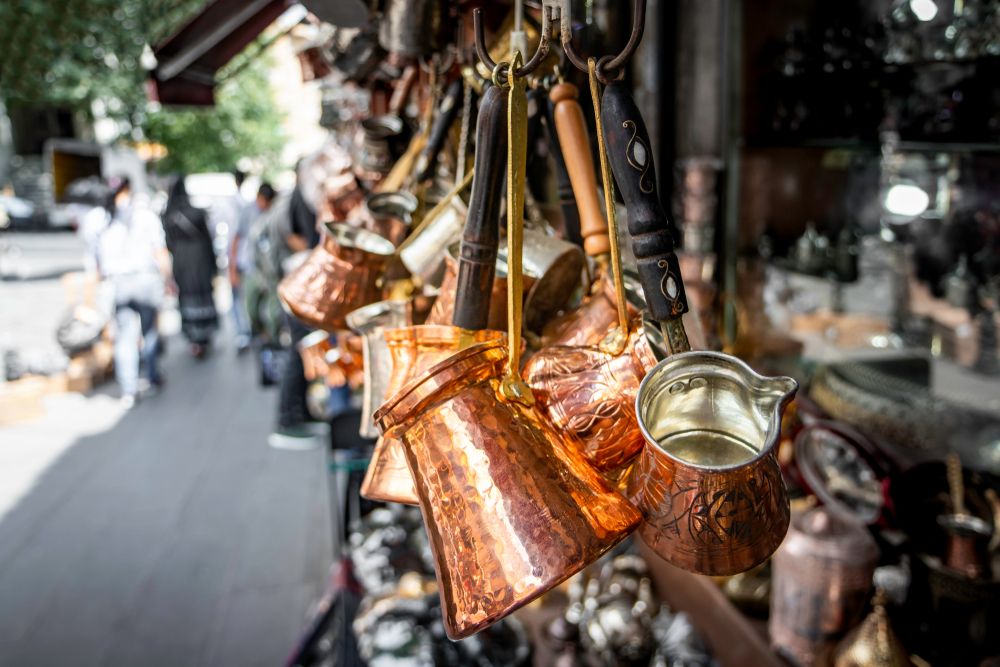 Turkish Copper Turbine.
Few can resist Turkish sweets – Oozing with honey and syrup baklava, soft and viscous lukum. And that's not counting the lesser-known (but no less delicious) semolina revani, ashure pudding, zevizli sujuk (fruit and nut sausage), toulumba (custard rolls). A set of sweet treats – a win-win souvenir from Turkey, which will be greatly appreciated by your relatives and friends.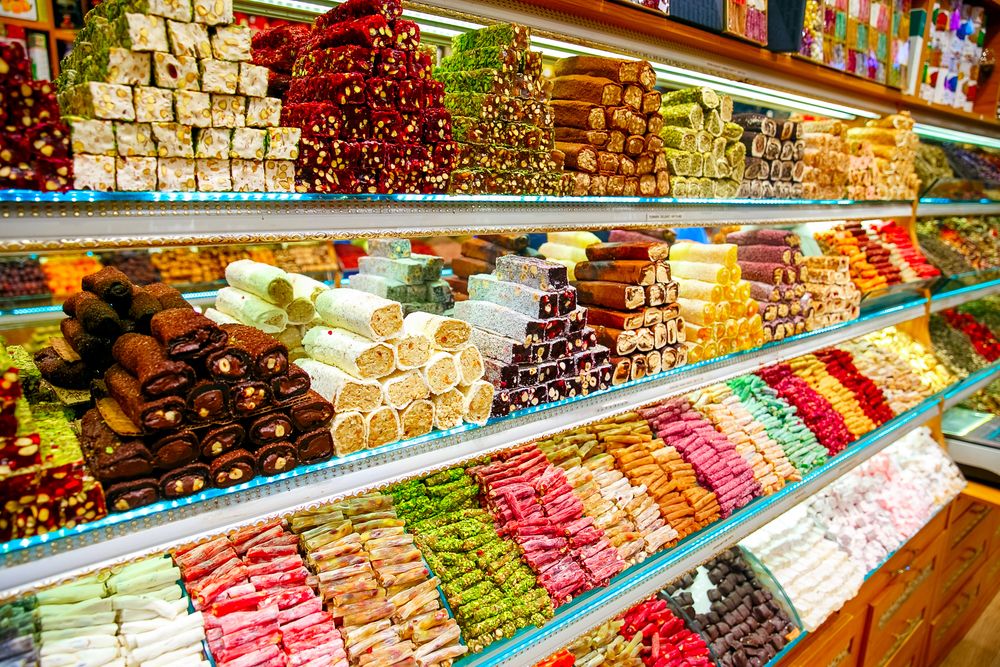 Turkish sweets.