What to bring from Cuba?
At the resorts of the picturesque Liberty Island, you cannot often see Russian travelers. And yet Cuba is gradually becoming a desired holiday destination for thousands of its compatriots. Its crowded beaches and extraordinarily beautiful natural attractions do not leave indifferent curious and active tourists. Everyone is sure to take home some original souvenir as a reminder of a pleasant stay in one of the towns or resorts of the hospitable region. So, what to bring from Cuba as a gift?
Wooden statuettes
Unusual wooden Cuban statuettes
Among various souvenirs from Cuba a number of unusual items stands out. First of all they are small figurines of people made of wood. Just look at the 20-40 centimeter statuette of a Cuban with a tiny cigar and a drum and any tourist, even a not very emotional one, will have a good mood.
Small souvenirs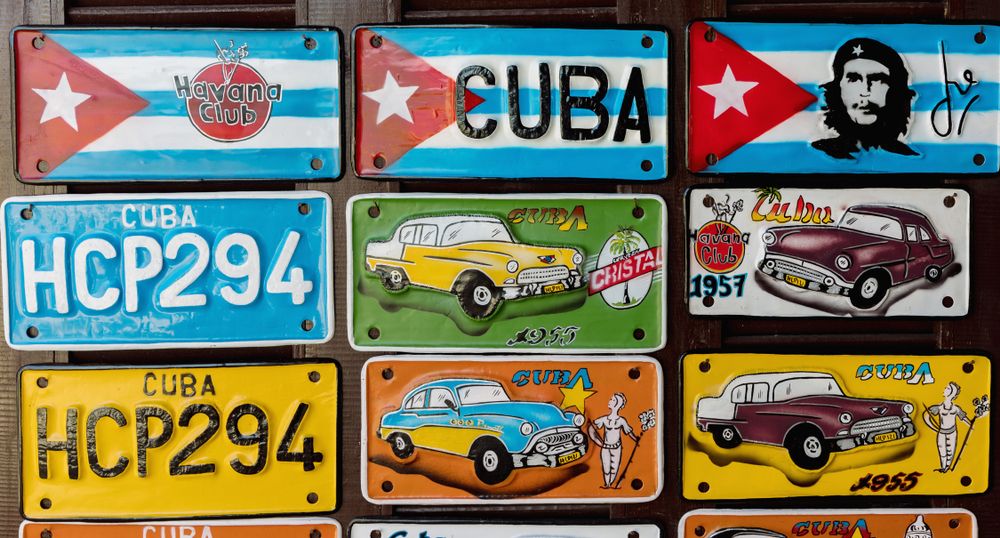 Original Cuban souvenir – colorful license plates
Refrigerator door magnets and badges with the country's symbols – all traditionally purchased by travelers – are complemented by an item found only here. We are talking about machete, a special knife placed in a colorful case. Cubans use this product when chopping sugar cane.
Black corals
Women usually try to bring as a gift from Cuba some jewelry. These are primarily items made of black coral. Tourists should pay attention to the price, which is not less than $20 for authentic items, and they should have a reddish tint when the polished surface is exposed to sunlight.
Jewelry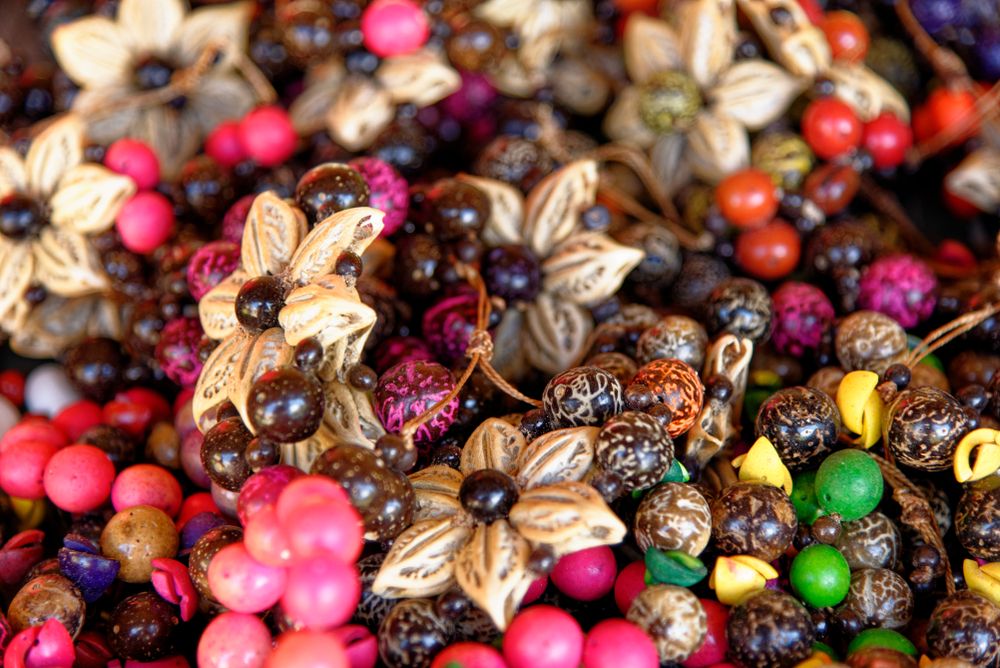 There are decorations for every fashionable girl in Cuba
Besides black corals, there are other souvenirs in Cuba that are no less attractive to women. Local markets and souvenir shops are full of rings, hairpins, earrings, bracelets, combs and pendants of all kinds. They may be made of tortoise shells, pearls, fruit pips, silver and other materials.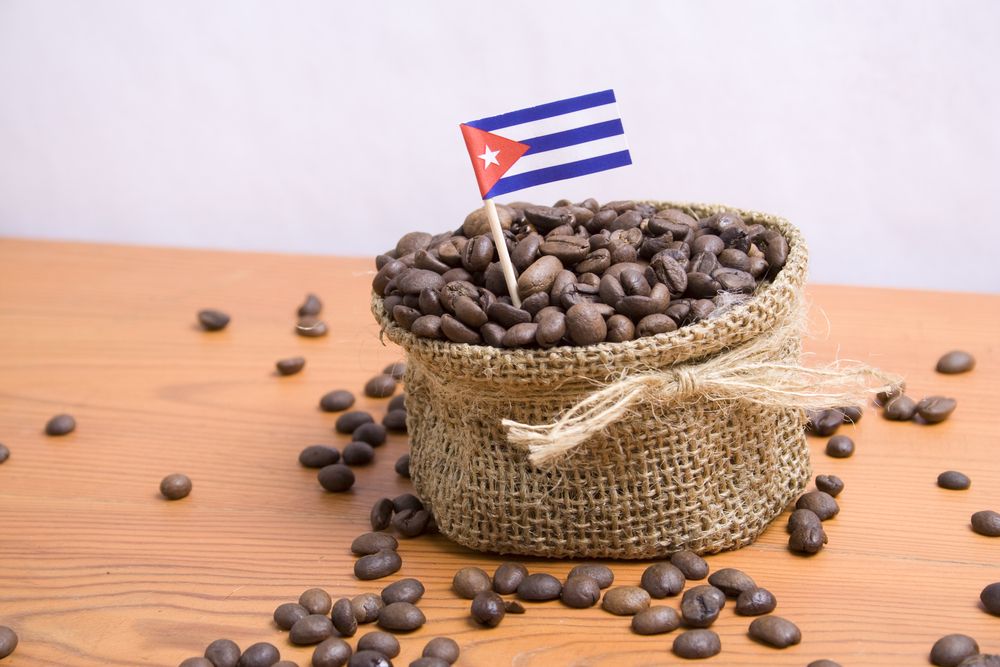 Cuban coffee is one of the most aromatic in the world
Liberty Island is famous for a variety of drinks. One of them is coffee, which is better to buy in souvenir stores or supermarkets. Because of the way it is prepared, common in Cuban cafes, tourists are surprised by its black color.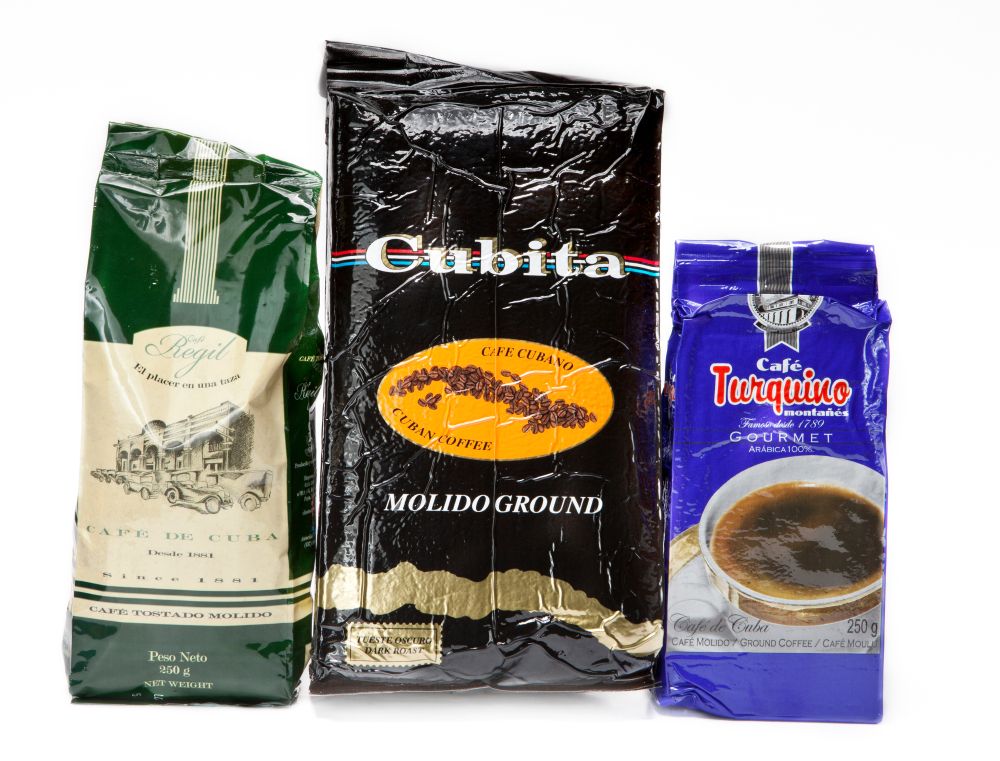 Some of the most popular Cuban coffee brands
Experts advise to buy one of two famous brands – "Cubita" or "Turquino" – and make the drink yourself.
Clothing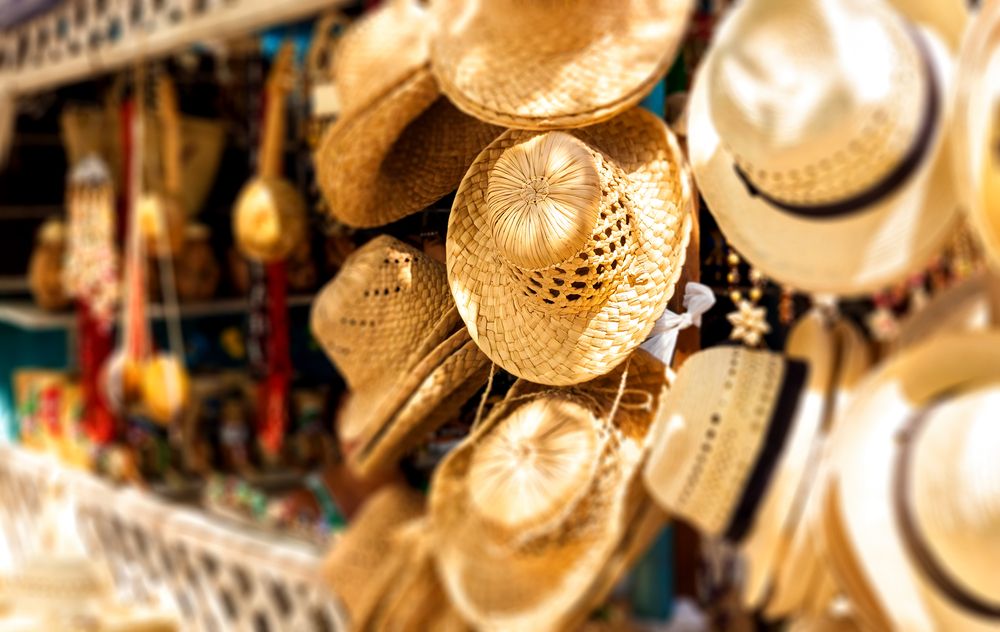 Let yourself get a little closer to Cuba in our national costume
On the island, fashionistas don't have the opportunity to store at the world's best-known brands to go out of their way to find stylish clothing. But every man if he wants can find a suitable guayabera – national shirt. Women gladly try on and buy light linen dresses. Young tourists give preference to T-shirts with Cuban symbols – it can be the national flag of the republic or famous status buildings of the capital. Often there are versions with portraits of Che Guevara. Both men and women always like brightly colored sombreros – wide-brimmed straw hats.
Paintings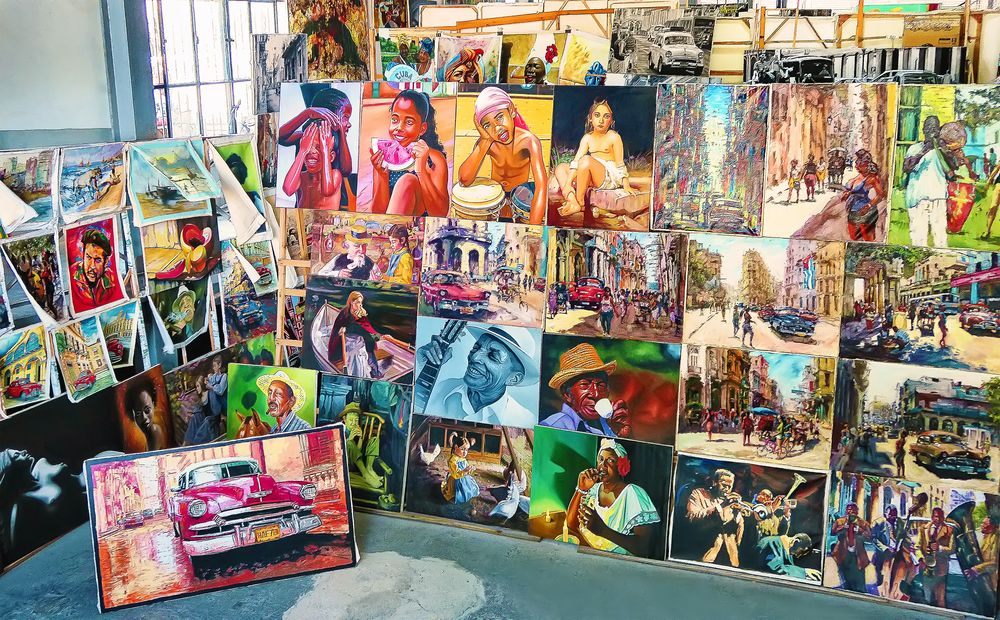 Cuban paintings evoke more vivid emotions than photographs
Unlike photographs, the paintings of talented artists help travelers to better understand the peculiarities of the Cuban mentality and national character. In any city, tourists will see many pictures presented in markets or souvenir shops. Some of the guests of the island choose a nice landscape with bright exotic flowers or sparkling in the sun sea. Others prefer paintings depicting sandy beaches or resort residents going about their daily business. Some don't refuse the temptation to buy a portrait of one of Cuba's revolutionaries, most often Che Guevara.
Musical instruments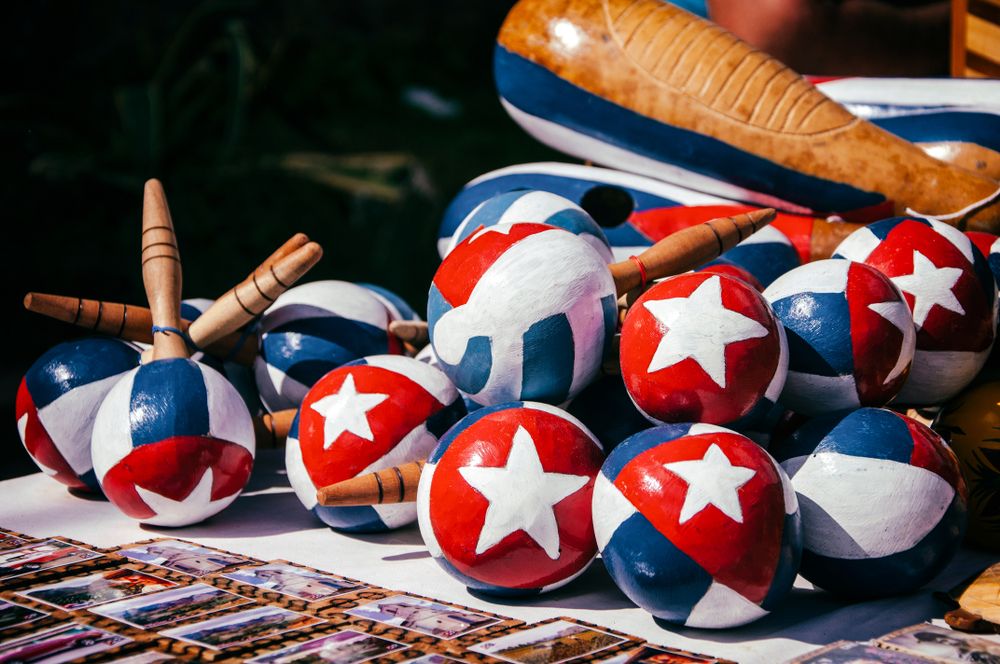 Brightly colored Cuban musical instruments
Cubans are very original people in many ways. This is evident in almost everything, including the music, which has preserved many African traditions. Curiously watch local craftsmen play the bango, or hand-painted drums. Equally interesting are the musicians, who demonstrate their mastery of the keyboard, a small stick that sets the rhythm, and the maracas, noisy rattles. If you wish, travelers can buy one of these unusual instruments as a souvenir from Cuba.
Cigars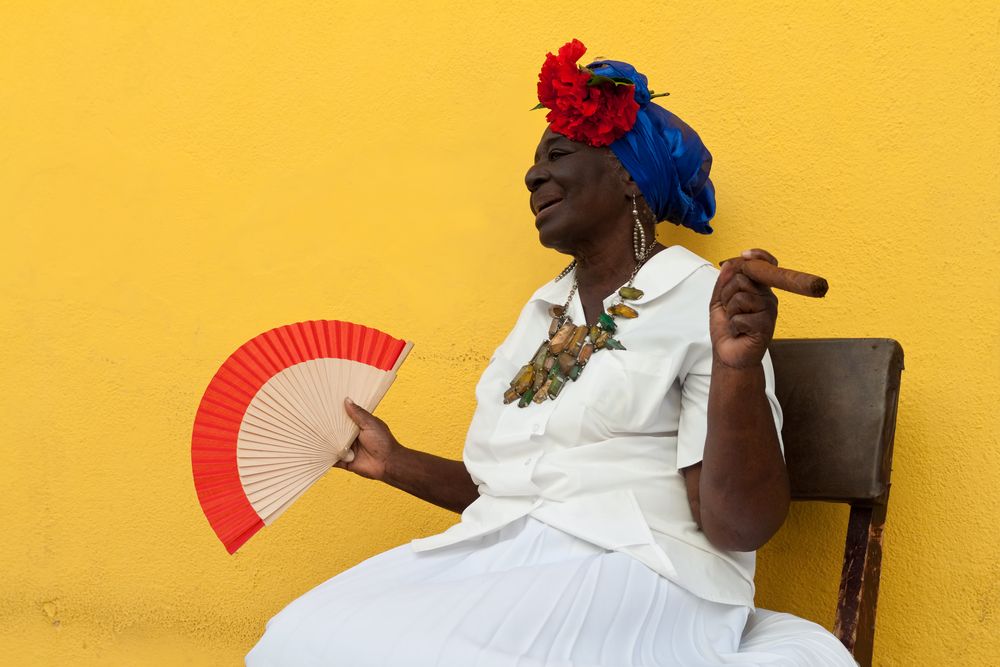 Cuba and Cuban cigars are inextricably linked!
Different vacationers at the mention of Cuba often have similar associations. One of them is cigars. Consequently, even travelers who have no cravings for cigarettes are sure to buy them. Local souvenir stores are full of factory cigars. They are usually wrapped in beautiful packaging. Cigars can be purchased either by the piece or placed in a box of cedar, where they range from 4 to 30. Tourists often stop by tobacco farms where "puros" are sold. At these cigars the wrapper is made of cane, they are much cheaper than factory products. Often travelers purchase Cohiba, Punch, Montecristo and several other brands as souvenirs.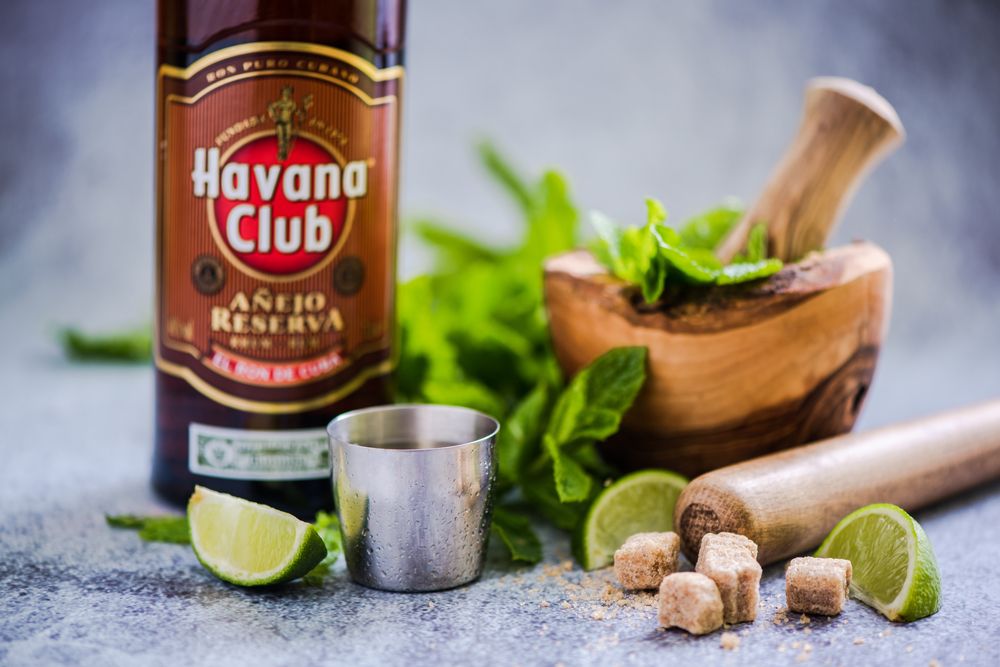 Cuban rum, the drink of real pirates
Tourists usually seldom set foot in a Cuban grocery store. But still worth going there for the rum, without which it is difficult to imagine Cuba. Do not forget that you can take out only two liters of the "drink of pirates. The most popular brands are available almost everywhere in the country:
– Cubay;
– Paticruzado;
– Havana Club;
– Legendario;
– Santiago.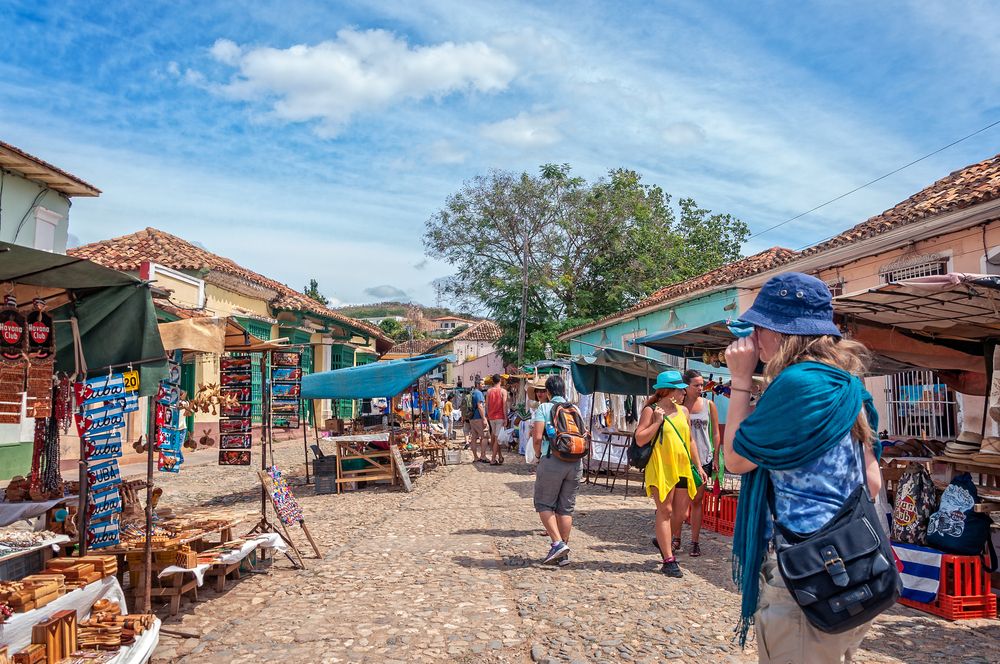 The best places to buy souvenirs are the local markets
One of the advantages of vacationing in hospitable Cuba is considered a fairly low cost of various goods and services. As a consequence, travelers often return home with a whole set of souvenirs. Experienced tourists advise to buy any products in the local markets and shops. You can buy souvenirs in these places for a peso.