Mexico. The Beaches of Playa del Carmen
Playa del Carmen is one of the main resort towns in the Mexican Riviera-Maya. There is really a lot to see nearby: the ruins of the Maya civilization, cenotes, fairy islands and, of course, the beaches, considered to be some of the best in the world.
A tropical paradise in Mexico
Beach at Fundadores Park
Los Fundadores Park is the most famous beach in Playa del Carmen, partly because of the arch in front of which many photos are taken. This is quite a wide beach, so despite its busyness, there is usually a place on the sand where you can spread out.
The place is family-oriented – no noisy beach clubs here, but you can enjoy fun games like beach volleyball. There is a fenced swimming area and lifeguards, small bars and restaurants.
Tourists' favorite arch in Mexico's Fundadores Park
Punta Esmeralda Beach
A picturesque corner of paradise, Punta Esmeralda Beach, is located near the Parsadisus Hotel and is easily accessible from the city center. One of the main features of this beach is that it is surrounded by a lagoon-like cenote that flows into the sea. It is very shallow, so it is well suited for recreation and games with children. Another feature – authenticity, because it is a resting place for locals. There is usually at least one snack and beverage vendor on the beach.
Playa Maroma
Located 14 km north of downtown Playa del Carmen, Maroma Beach is a well-developed destination with a variety of services available to guests. Lifeguards, clean white sand without algae, and a beach basketball court make Maroma one of the best beaches on the Riviera Maya.
It's not just the facilities, the beach itself is wide and flat, with nice sand that descends to the crystal clear water. It is big enough for everyone to find a place.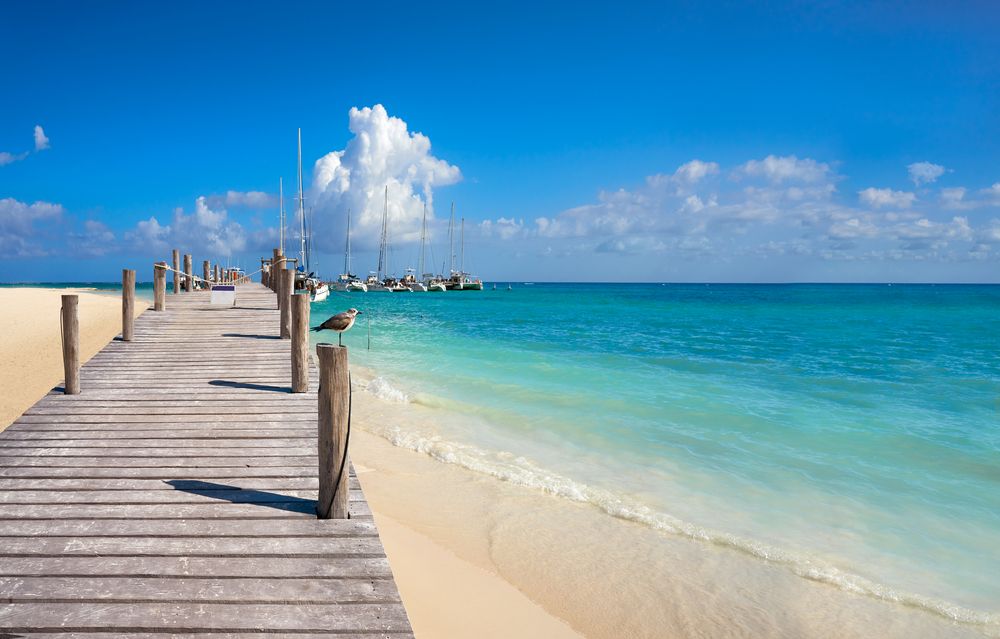 Here you can also rent jet skis, ride a catamaran, go snorkeling, and eat at a restaurant and beach club
Kspu Ha
This long stretch of gorgeous sand curves along the coast and seems completely deserted compared to other beaches in the area. It is located near the Azul Cenote, 30 minutes south of Playa. Access to this veritable coastal paradise costs 40 Mexican pesos (about $2) per person.
Once there, you can enjoy the tranquility of this less-developed beach. There is a snack bar and beach club where you can rent an umbrella. Kspu-Ha features calm waters that are good for swimming, and beautiful sunsets.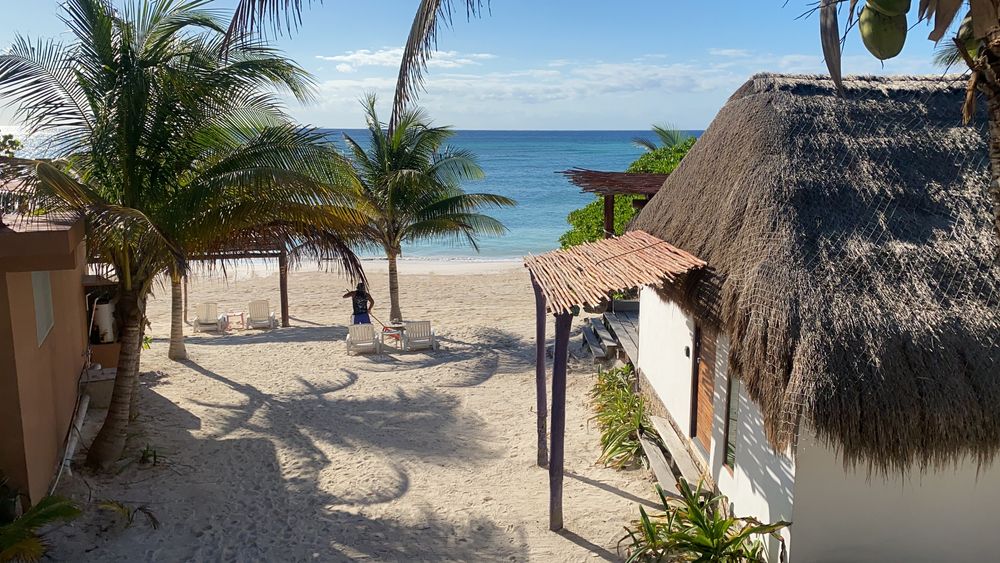 A haven of tranquility at Xpu-Ha beach
Akumal
A half-hour drive south of town is the town of Akumal, the perfect place for a day trip. This tranquil coastal settlement is dotted with beautiful homes, as well as several eateries and restaurants. But most importantly, Playa Akumal is an excellent beach, known for the fact that turtles live in the coastal waters. To see them, you have to join an organized snorkeling tour.
Puerto Morelos
It is a small coastal town with several public beaches, all of which are quiet and well maintained. The town itself, about a 30-minute drive from Playa del Carmen, has everything you need to have a great day. There are parking lots, small snack bars and stores. Puerto Morelos is a lesser-known destination away from the big Riviera resorts.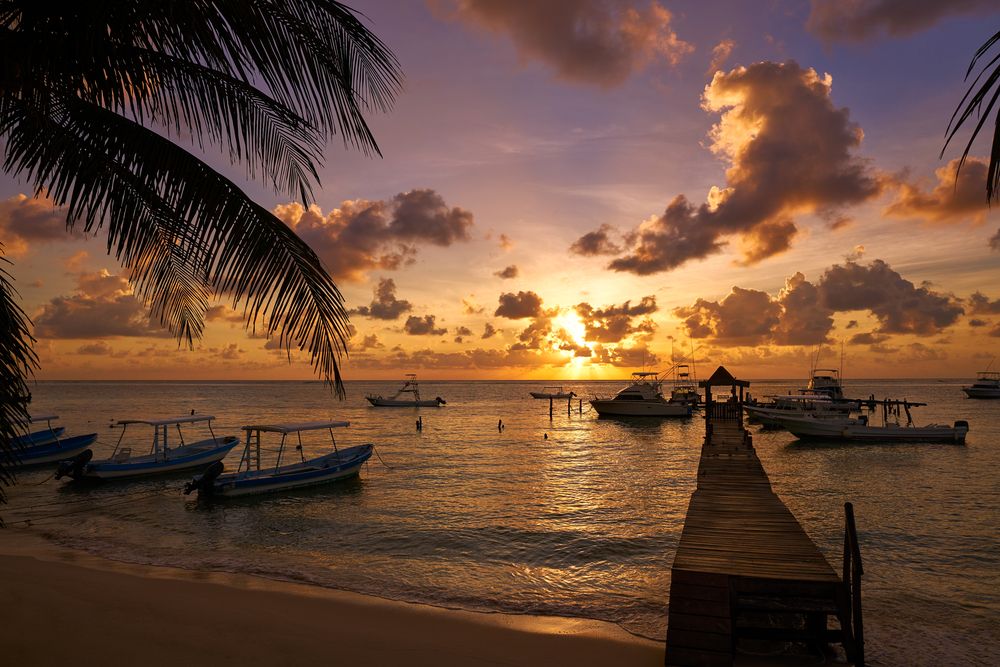 Sunsets on Puerto Morelos Beach
Yal Cu Lagoon
If you're not looking for a typical beach, you can think about a trip to the lagoon Yal-Ku. This idyllic spot is located 20 minutes south of Playa on the road to Akumal. The lagoon is actually a bay, so the salt water mixes with fresh water. It's a protected area, so you have to pay to enter. There is a snack bar, showers, changing rooms and a snorkel rental point.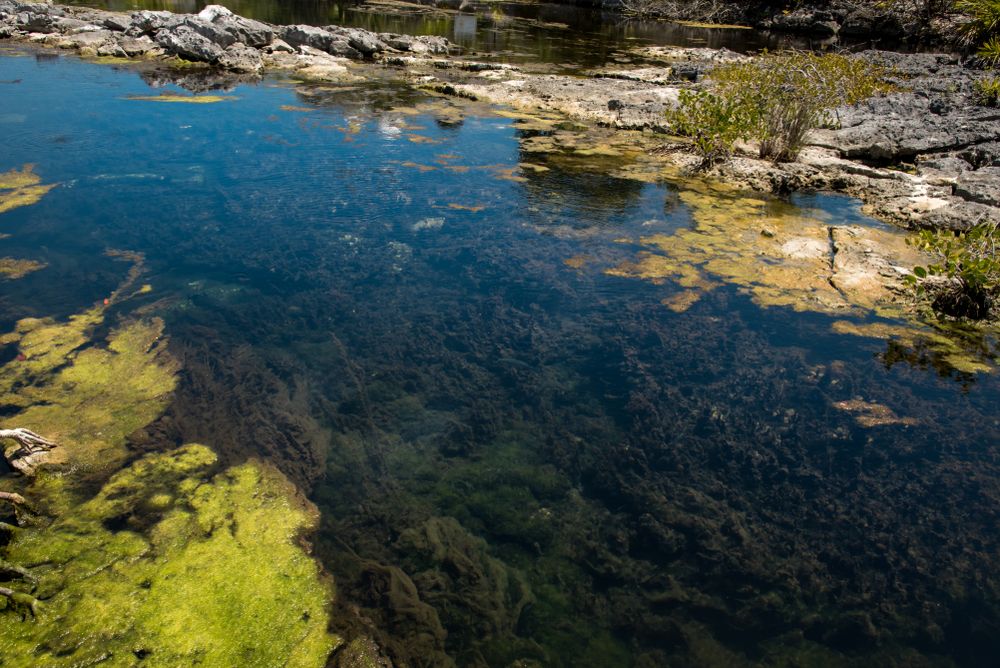 The lagoon is famous for its rich underwater world